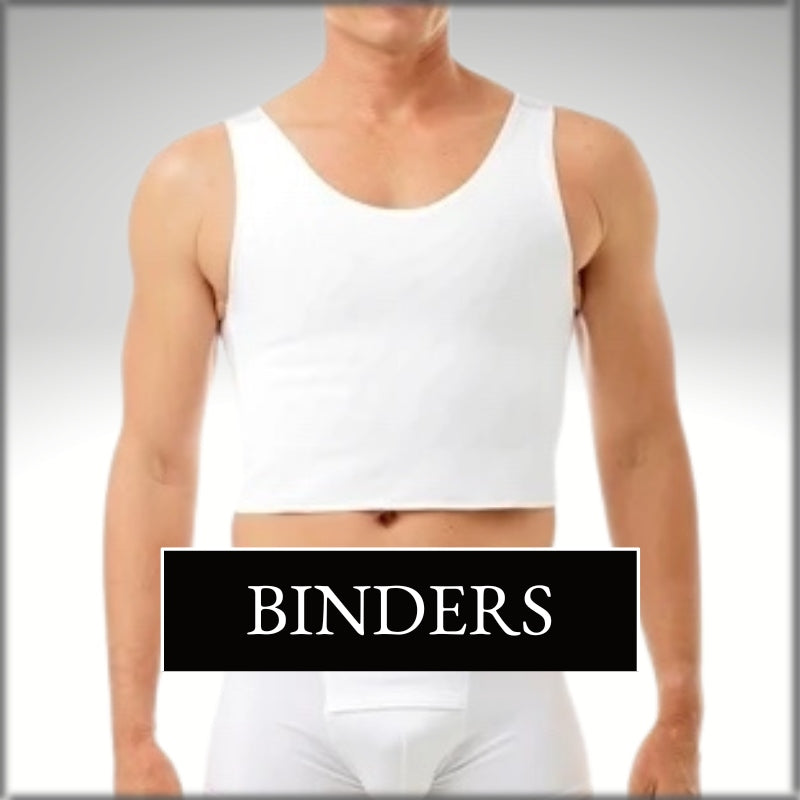 Compress your chest to create a smoother silhouette with Binders from PASSIONAL Boutique & Sexploratorium. Perfect for trans men, drag kings , nonbinary individuals and anyone else seeking chest compression including post surgical styles.  
We offer a selection of domestic and imported binders from sizes XS through 3XL, our compression tops range in price from $10 to $60 with the exception of swimwear. 
Visit PASSIONAL Boutique & Sexploratorium in  Philadelphia to have our sales associates assist you in  fitting binders to your body, or use the online charts provided for each individual style to figure out individual sizing needs. 
Whether you are binding for gender identity, cosplay, drag performance or non surgical body sculpting, we offer a range of styles and price points to help you achieve your desired expression.
Best Sellers